Driving Lessons in Oxted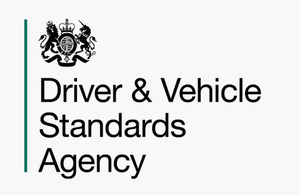 Driver and Vehicle Standards Agency
Approved Driving Instructor
About The Learning Curve
For driving lessons in Oxted, look no further than The Learning Curve. Established in Oxted 27 years ago, The Learning Curve School of Motoring and Approved Driving Instructor (ADI) Bob Hart have trained, encouraged, and helped hundreds of new drivers to pass their "L" test. With many continuing to develop their driving skills with the Pass Plus course and Advanced Driver courses. Typically pupils/customers live or work in the Tandridge district council area of South East Surrey.
The Driving Instructor
Since qualifying as an ADI, Bob has trained thousands of new drivers, of mixed abilities and backgrounds. Bob takes candidates to test, usually at Redhill Aerodrome or Sevenoaks, and occasionally further afield. The tests are conducted by the Driver and Vehicle Standards Agency (DVSA).
Having lived in the area all of his life, Bob knows the Highways and Byways of East Surrey (and surrounding area) pretty well, and having taken well over a thousand new drivers to their tests, he knows only too well what is expected of them. Teaching car control and the "rules of the road" is a small part of the skill required of a successful ADI. Patience and encouragement are vital additions which Bob brings to every lesson.
The Car
If you take driving lessons with The Learning Curve, you will be driving a top of the range Vauxhall Corsa 1.4L (Petrol manual gearbox), air conditioned and fully equipped with dual controls for your safety and comfort!
A Driving Lesson
Lessons are of one full hour (sometimes we use a double lesson, or even a 1½ hour lesson depending on the subject). Each lesson starts and finishes at your home (or somewhere in the Tandridge District area), and can be arranged Monday to Saturday for weeks (or months) in advance. If circumstances change, lessons can be rearranged!
The Cost
Each hourly driving lesson can be paid for at the time of the lesson, or we offer a special deal by which you pay for ten lessons and receive a discount. Also at no cost to you, The Learning Curve will book your practical driving test (you will be charged the DVSA standard fee) and on the day of the practical driving test you will have a 1½ hour lesson before the test (there is also a fee for the use of the School car for the test).
A Message From Bob
Hi. Thanks for taking the time to look at my Driving School information. I have tried to include a little about everything without "going on" too much (I hope). I am sure that you still have some questions! Well how-about giving me a call. You can use my mobile number. . . . But lets talk, its easier!
If you prefer, you can email me at tlcoxtednull@aol.com